South Coast Computers aim to be your one-stop-shop for all your IT needs! With a range of experience in PC and MAC computing our services include but are not limited to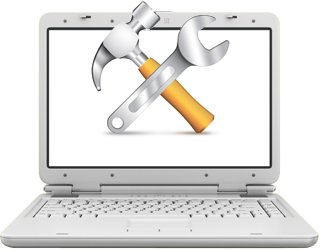 Windows not booting? Programs not loading like they used to? Error messages popping up all the time? Got the dreaded 'blue screen of death'? Are you confused and frustrated, wanting your computer working like it's suppose to? Let us help! We believe there is a solution for EVERY problem, and make sure you are happy with the outcome every time.

We offer lots of ways to get more from your desktop or laptop computer. From 'system tune-ups' to get your system running optimally to hardware upgrades for that extra boost, we can get your system running to its best saving you time and stress!

Our increased reliance on computers has lead to an increase in the number of threats our systems are vulnerable to, with keyloggers, malware, spyware, trojans, adware and many more all prevalent on the internet. We can safely and effectively remove all kinds of malicious software and help you take precautions to prevent further infection.

Recently had a hard drive or flash drive fail? Have you lost those precious family photos or the uni work you spent hours on? We can help! Data recovery is a complex process to extract the files from your failed media so that you can access them again. Contact us today to find out more.

Cracked screen? Keyboard not working? Lid not staying upright? These are all common problems that can usually be fixed at a fraction of a cost of buying a new machine. Contact us today to find out just how affordable it can be!

Thinking about going wireless? Internet no longer working? Worry no more, we are here to help and take the stress out of networking at your home or office!